Pile Kigurumi
Pile kigurumi are lighter and thinner than our fleece fabric kigurumi, making them ideal for warmer weather and dance parties! They are made of a towel-like material, which is slightly coarser than our fleece material, but still comfy. The fit is a bit looser.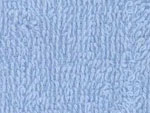 Our pile kigurumi material is similar in texture and touch to a towel (but still soft!)

Our fleece kigurumi material is much thicker and has less ventialation because the fabric is tightly wound together.