Description & Other Info
The kids are ready to put on a movie and you want them to get into their pajamas first. Now they can celebrate the awesome Disney classic with Stitch Kids Kigurumi! The uber-comfortableness of the fleece and the extra huggability of these one-of-a-kind animal pajamas will be sure to keep the kids cozy and entertained during the movie! Aloha!

Our Kids Kigurumi come in two sizes - 43 in and 51 in. 43 in (110cm ) is perfect for 3 to 5 year olds, while 51 in (130cm) is best for 5 to 9 year olds. This measurement is taken from the top of the hood to the ankle cuff.
Fabric: Fleece
Fabric & Sizing »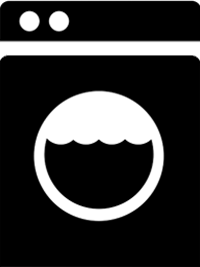 Care Instructions »
Fan Photos
Reviews